Basic information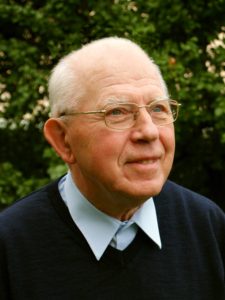 The Society of the Sisters of Jesus – Societas sororum Jesu (SSJ) – is a young religious society. It was founded, in 1981 in Klagenfurt in Austria, by the Czech Jesuit Father Robert Kunert, who gave the Society the features of Ignatian spirituality.
The Sisters dedicate themselves to God through the vows of poverty, chastity and obedience. Their life for others grows from their deep relationship with Christ. In the spirit of the legacy of St. Ignatius of Loyola, they do not live their consecration only in seclusion and solitude in small groups of sisters but also live in the service among people in the world.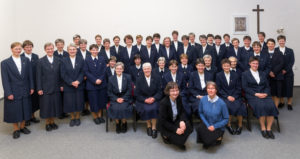 Through their work and service, they want to convey a personal encounter with God and His closeness to others. According to their skills and education, they make themselves available for various services in the Church. Among other things, they work in education and health care and in charitable and social institutions. The ideal for which the Sisters strive is best described by the words  "seek and find God in all things and serve Him with love".
The Sisters of Jesus consider the vocational apostolate as their mission in the Church – to accompany young people by the means of personal meetings, prayer and sacrifice, on the path of their vocational discernment. Since the Sisters of Jesus have wide experience of how the spiritual exercises of St. Ignatius of Loyola can be a valuable means for their life orientation, they offer young people spiritual exercises or retreats.
Today the Sisters of Jesus work mainly in the Czech Republic as well as in Austria and, since 2016, also in Italy. The Centre of the Society is located in Olomouc (the Czech Republic).